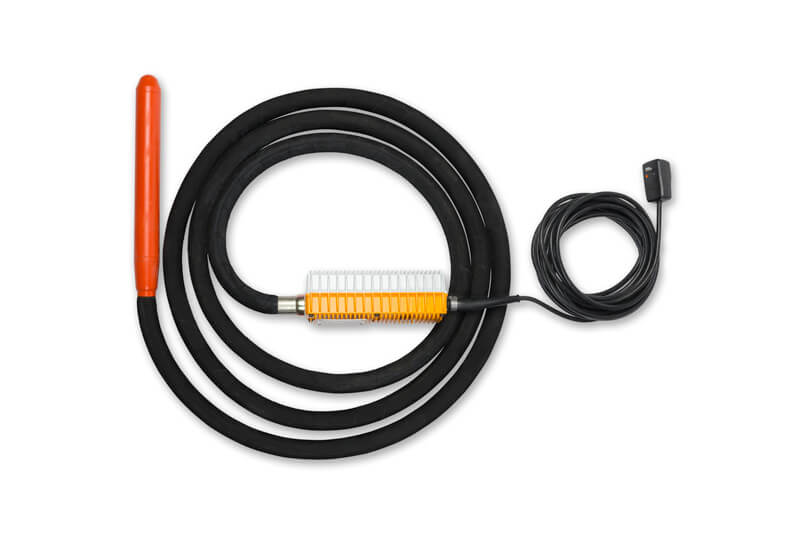 High frequency vibrator
TOTALCONTEC high frequency vibrator is most popular for the markets have strickly request on application safty and noise .
Built-in motor drives eccentric block high-speed rotation, and result to rotational speed up to 12000 rpm. Easy to make resonant with concrete components which makes rapid discharge of air bubbles in the structure, and lead to the cement, sand and steel frame, tightly integrated together to achieve the high density of concrete components, high surface finish. It's a new generation of environmentally friendly products.
Directly connecting power supply 110V/220V. TOTALCONTEC high frequency vibrator are with the following features: wide ranges of application places, labor saving, power saving, low noise, security, high reliability, light weight, small hand-held vibration sense, Incredibly vibration effective and so on.
| | | | |
| --- | --- | --- | --- |
| CODE NO. | TDF-40 | TDF-52 | TDF-76 |
| Diameter of vibrator' s head(mm) | 40 | 52 | 76 |
| Length of vibrator s head(mm) | 395 | 460 | 540 |
| Weight of vibrator' s head(kg) | 3.5 | 4.5 | 8.5 |
| Packing size(cm) | 58*50*15 | 58*50*15 | 78*60*15 |
| Rotational Speed(rpm) | 12000 | 12000 | 12000 |
| Excitation force(N) | 3500 | 5000 | 6500 |
| Input voltage(V) | 220/110V 50/60Hz | 220/110V 50/60Hz | 220/110V 50/60Hz |
| Max current(A) | 5 | 8 | 12 |
| Max power(W) | 400 | 800 | 1100 |
| Cable(m) | 10 | 10 | 10 |
| Effective working diameter(cm) | 60 | 80 | 100 |
| Diameter of rubber pipe(mm) | 42 | 42 | 42 |
| Application construction site | Slab. Crossbeam | Slab, Crossbeam,Colum | slab, Column, Mound |